Pet heat stroke is a life-threatening medical emergency that affects all pets regardless of age, species or breed. The symptoms are most common when the weather is hot and humid, but can also result from strenuous over-exertion or confinement in tight spaces (like a parked car). This means that even though the season's changing from summer to fall, pets remain at risk. Prevention is definitely the key, but immediate recognition and treatment are critical toward a positive outcome.
Taking Stock
Pet heat stroke happens when the body cannot regulate body temperature. Impacting the entire body, pet heat stroke can damage the nervous system, alter normal cellular and enzymatic functions, injure the tissue, and collapse circulation. Left alone, internal temperatures hovering over 106 degrees can result in fatality.
As mentioned, all animals can suffer from heat stroke, but some pets, like those with short muzzles, the young and senior pets, and those with other health issues are more prone.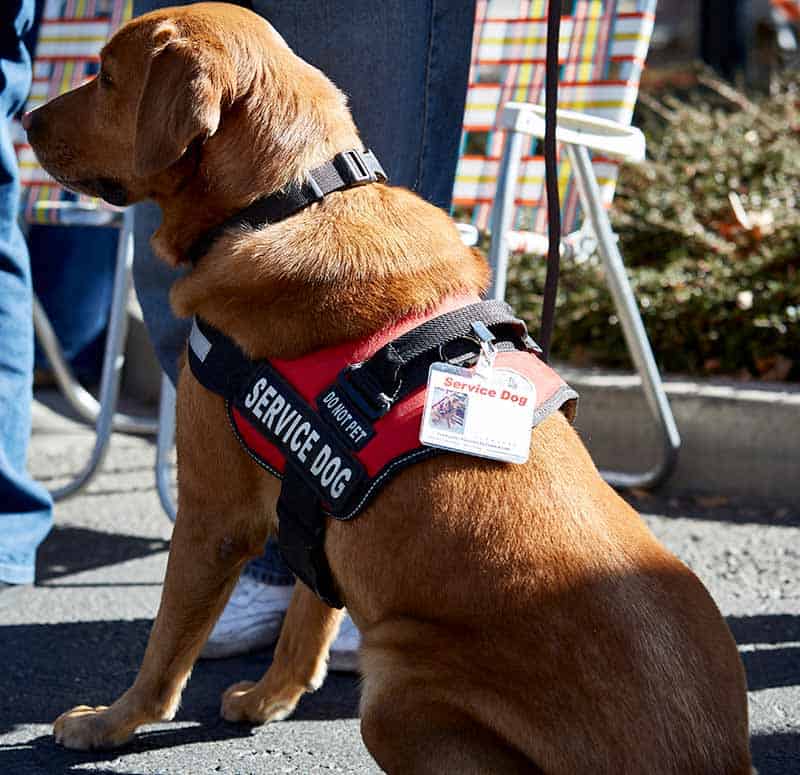 If you've ever seen a service dog helping a visually impaired person or someone in a wheelchair, you probably marveled at the interaction between dog and owner. The dog's loyalty is heartwarming, and it's inspiring to see how their services can help people lead more independent lives.
Did you know service dogs can also help people with disabilities that aren't immediately obvious (also called invisible disabilities), such as post traumatic stress disorder (PTSD)? Unfortunately, reactions can be quite different when people see someone with a service dog who doesn't appear to have a disability. This type of service dog stigma can lead to discrimination against handlers who struggle with an invisible disability. Continue…
You've found the perfect pet at your local shelter, rescue, reputable breeder – or maybe you've fallen in love with a friend's kittens. It's time to bring your new pet home, but now what? Maybe you've never had a pet before, or maybe you've always adopted older pets and now you have a new puppy or kitten – or vice versa.
Newly adopted pets are so exciting, fun, and rewarding. But, it's also a big responsibility. Beverly Hills Veterinary Associates has some ideas for how to help your new pet become acclimated to your home, your family, and your life.
Before you bring your newly adopted pet home
Determine where your new pet will be spending most of his or her time. In the beginning, a smaller, safe, and secure space is important until your pet gets acclimated. Continue…